If you're always in a hurry or on the go, or you simply don't enjoy cooking, you might be wondering if any healthy frozen meals exist.
Fortunately, there are a few out there!
Knowing which healthy frozen meals to look for and which ingredients to avoid helps you choose pre-prepared meals wisely (and guilt-free) for yourself and your family!
Here's how to choose the right healthy frozen meals for all your picky eaters!
Looking to cut back on sweets? Here's how to eat less sugar and avoid hidden sugar!
Nutritious Ingredients in Healthy Frozen Meals
Examples of foods and ingredients to look for in healthy frozen meals include:
Vegetables
Always look for healthy frozen meals containing vegetables as part of the meal.
Veggies help fill you up without the extra calories, add fiber, vitamins, and minerals to your diet, and give you a boost of energy when you need it.
Vegetables help you maintain a healthy weight while reducing your risk of chronic diseases.
Veggies commonly found in healthy frozen meals include green beans, peas, corn, sweet potatoes, zucchini, broccoli, asparagus, bell peppers, cauliflower, and many other starchy and non-starchy vegetables.
Choose frozen meals that contain half of a plate (or more) of vegetables.
Fruits and Juices
You might not see many frozen meals containing fruit or juices, but some do!
Frozen meals might contains berries, apples, other fruits, or combinations of multiple different fruits.
If a healthy frozen dinner contains juice as an ingredient, be on the lookout for 100% natural fruit juice without added sugar.
Legumes
The reason legumes are so nutritious is because they're loaded with protein, vitamins, minerals, and fiber.
Legumes, such as black beans, pinto beans, peas, lentils, navy beans, soybeans, and other dried beans, keep you full for longer time periods and aid in healthy weight management.
They reduce your risk of high cholesterol and other heart disease risk factors.
Whole Grains
When choosing healthy frozen meals, pick those containing fiber-rich starches in addition to protein and heart-healthy fats.
Examples include peas, corn, sweet potatoes, legumes, and whole grains.
Nutrient-dense whole grains to watch for on the ingredient list of healthy frozen meals include brown rice, wild rice, quinoa, whole-grain pasta, bulgur, whole oats, millet, barley, and other whole grains.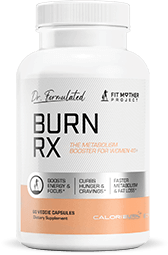 Meet Burn RX. The Safe & Effective Metabolism Booster To Help You See Faster Results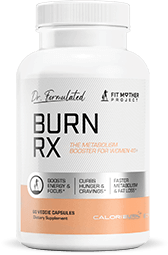 Burn RX is for women who are working on losing weight and want to see faster and easier results from their eating & exercise efforts. It helps your body burn more fat before, during, and after your workouts, which will improve your body composition while boosting your energy + metabolism.
Nuts and Seeds
Some healthy frozen meals contain nuts or seeds.
These nutrient-dense superfoods are loaded with fiber, protein, healthy fats, vitamins, and minerals.
Nuts and seeds are high in calories, but they don't contribute to weight gain.
In fact, studies show that these nutritious foods reduce the risk of weight gain and lower your chance of becoming overweight or obese.
Examples of healthy nuts and seeds to look for on the ingredient list of healthy frozen meals include almonds, cashews, walnuts, pine nuts, peanuts, sesame seeds, chia seeds, sunflower seeds, and pumpkin seeds.
Nutritious Protein Foods
One of the most important parts of nutritious frozen dinners is protein.
This essential nutrient fills you up, helps you maintain muscle, enhances fat-burning, keeps your metabolism high, and aids in healthy weight management.
Protein promotes muscle and bone development, as well as healthy hair, skin, and nails.
Look for frozen meals containing chicken, turkey, duck, lean organic beef, buffalo, fish, shrimp, other types of seafood, or eggs.
If you follow a plant-based meal plan, choose healthy dinners containing seitan, tofu, tempeh, or other plant proteins as ingredients.
Dairy Foods
Dairy foods are nutrient-dense too.
They're loaded with protein, calcium, and often vitamin D.
If milk products show up as ingredients in healthy frozen meals you might notice cheese, milk, yogurt, or whey protein on the nutrition facts label.
Oils
Oils are healthy for your heart, brain, skin, hair, nails, and overall health and wellness.
Look for plant-based oils on the ingredient list of healthy frozen meals.
Examples include olive oil, canola oil, walnut oil, pumpkin seed oil, and other plant oils.
Herbs and Spices
Herbs and spices are often present in healthy frozen dinners to enhance flavor in a natural way, without excessive amounts of sodium found in many prepacked dinners.
Examples of herbs and spices you might see on healthy frozen meal ingredient lists include paprika, saffron, cinnamon, ginger, garlic, dill, fenugreek seed, sea salt, pepper, and turmeric.
Ingredients in Frozen Meals to Limit
Knowing which ingredients to avoid in frozen dinners can help you make exceptional food choices for yourself and your family.
Examples of ingredients to steer clear of when possible include:
High amounts of salt (look at grams of sodium on food labels)
Sugar, brown sugar, high-fructose corn syrup, or other added sugars
Breaded or fried meats, poultry, fish, and seafood
Processed meats (ham, hot dogs, cured bacon, sausage, pepperoni, etc.)
Other cured meats
Regular pasta (choose whole-grain instead)
Marinara sauce
White rice (choose brown or wild rice instead)
Sweet and sour sauce
Honey or honey mustard
Molasses
Gravy
Alfredo sauce
Other white sauces
Cheese sauce
Regular pizza crust
White tortillas (choose whole-grain instead)
Artificial flavors
Artificial colors
Artificial sweeteners
Monosodium glutamate (MSG)
Butylated hydroxytoluene (BHT)
Sodium benzoate
Nitrates or nitrites
Sulfites
Other preservatives
As a rule of thumb, choose healthy frozen meals containing whole food ingredients you recognize.
If you've never heard of an ingredient, chances are it's a preservative, artificial ingredient, or another man-made additive.
Learn how to read food nutrition labels on another level!
Examples of Healthy Frozen Meals
Some of the healthiest frozen dinners available to choose from include:
Amy's Healthy Frozen Meals
Amy's brand frozen dinners are a good source of whole, nutrient-dense, often organic foods and ingredients.
Check the nutrition facts labels on Amy's healthy frozen meals to know exactly what you're consuming.
Amy's brand offers vegan frozen dinner options too!
Whole Foods Market Frozen Meals
Whole Foods Market frozen dinners contain a variety of whole foods as ingredients, so you don't have to worry about fillers, preservatives, and other additives present in many other healthy frozen meals.
Whole Foods Market offers a variety of meal options, and they may deliver them right to your doorstep!
Primal Kitchen Nutritious Frozen Dinners
Primal Kitchen frozen meals contain natural ingredients without added sugar, artificial ingredients, or preservatives.
Many ingredients present in Primal Kitchen dinners are organic and free from gluten, antibiotics, and hormones!
The Good Kitchen Healthy Frozen Meals
The Good Kitchen healthy frozen meals contain organic ingredients and grass-fed meats, without any antibiotics or hormones.
The Good Kitchen meals consist of whole food ingredients flavored with herbs, spices, or other natural ingredients instead of artificial ingredients.

Meet Heart RX. The Blood Pressure, Cholesterol, and Healthy Circulation Support For Women 40+
Heart RX is for women who are taking (or have taken) medication for lowering cholesterol and blood pressure. Heart RX will provide you with the natural support to improve all aspects of your heart health – including: blood pressure, healthy cholesterol, and better circulation.
Whole & Simple Chicken Bowls
Whole & Simple chicken bowls contain whole, nutrient-dense ingredients without added fillers, preservatives, or other artificial ingredients.
Simply heat up the meals when you're hungry and enjoy the different Whole & Simple healthy meal options!
Snap Kitchen Nutritious Dinners
Snap Kitchen meals often come refrigerated, but you can freeze them to make the meals last longer.
This healthy home meal delivery service uses mainly whole foods as ingredients without additives and provides nutritious vegetables and protein-rich foods in each pre-prepped meal.
Daily Harvest Meals
Daily Harvest meals contain all-natural, whole food ingredients without added sugar, fillers, artificial flavors, or other artificial ingredients.
Simply place your Daily Harvest pre-prepped meal in the freezer after it gets delivered to your doorstep, and enjoy it at your convenience!
Other Healthy Home Delivery Meals
In addition to Snap Kitchen healthy dinners, consider trying other nutritious home delivery meal services that bring fresh, pre-made meals or ingredients right to your doorstep.
You can freeze many meals that get delivered fresh so they last longer!
Simply thaw the meals and heat them up when you're ready to enjoy them.
Other Ways To Make Quick, On-the-Go Meals
You don't have to buy healthy frozen meals (which can be expensive) to enjoy quick, easy, on-the-go dinners.
Consider some of the following hacks for nutritious meals with ingredients you probably have around the house, and you don't have to spend much time prepping!
Healthy Sandwiches
When you're tight on time, consider making nutritious sandwiches as your next meal!
Top whole-grain bread with sliced rotisserie chicken, canned chicken, or canned light tuna plus cheese or hummus and sliced veggies.
Or, consider making peanut butter and low-sugar jelly sandwiches, or peanut butter and sliced banana sandwiches.
Nutritious Wraps
You can add many of the same healthy sandwich ingredients to whole-grain tortillas to make nutritious dinner wraps.
Examples include tuna, rotisserie or canned chicken, sliced cheese, tofu, sliced veggies, avocado slices, hummus, and canned pinto or black beans.
Meals Made with Rotisserie Chicken
Meals containing rotisserie chicken are an excellent option when you're busy and don't have time to cook chicken or other protein-rich foods.
Add sliced rotisserie chicken to sandwiches, wraps, soups, salads, omelets, couscous bowls, and more to boost the protein content of your favorite easy dinner ideas!
Whole-Food Protein Shakes
If you have a blender, you can make whole food protein shakes to drink in place of meals.
This is beneficial if you're trying to lose weight, always on the go, or tight on time and out of healthy frozen meals.
Simply blend water, milk, or plant milk plus protein powder, ice, fruit or rolled oats, and nut butter (optional).
Enjoy your refreshing, nutrient-dense meal replacement for breakfast, lunch, or dinner!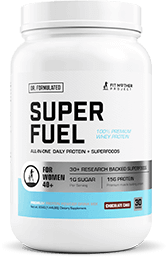 Meet SuperFuel. The Delicious Protein Shake Packed With 40+ Energy-Boosting Vitamins & Superfoods (Designed For Busy Women)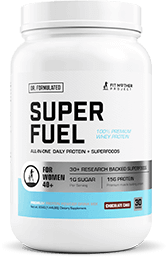 As a busy women, it's challenging to stay consistent with healthy eating. That's why we created SuperFuel… the delicious "all-in-one" nutrition shake for busy women 40+ to give your body the protein + key nutrients you need for more energy, fat burning, and muscle building.
Canned or Pre-Prepared Soups
When shopping for canned or pre-prepared soups from the grocery store, choose wisely.
Heat up nutritious soups, such as Amy's brand options, on the stovetop as it takes just five minutes or less to make soup as a nutritious meal.
Choose broth-based soups containing vegetables and chicken, turkey, tofu, shrimp, beans, peas, lentils, or other whole foods as ingredients.
If you have broth-based veggie and wild rice canned soup, add rotisserie chicken, feta cheese, black beans, pinto beans, lentils, or other protein-rich ingredients.
Pick low-sodium soups as needed to reduce the sodium content of your diet, especially if you have high blood pressure or heart problems.
Quick, Easy Salads
Making salads at home is an excellent way to meet your daily nutritional needs when you don't have much time for meal prep.
Top leafy greens with rotisserie or canned chicken, uncured turkey bacon, canned light tuna, hard-boiled eggs, or pre-cooked tofu, as well as additional veggies or fruits, nuts, seeds, and oil-based salad dressing.
Meals Made with Canned Meats
Because cooking protein foods might take more time than you have available, keep precooked or canned meats on hand.
Examples include canned light tuna and canned chicken (choose low-sodium brands as needed).
Add these meats to sandwiches, wraps, soups, salads, couscous bowls, omelets, or other nutritious meals when you're tight on time and don't have healthy frozen meals handy.
Nutritious Omelets
Consider making simple, quick omelets a meal that takes just 5-10 minutes of prep time!
Combine eggs with fresh veggies plus feta cheese, uncured turkey bacon, chicken, or other favorite healthy ingredients.
Add Greek yogurt, milk, cottage cheese, or a protein shake to this easy, nutrient-dense meal!
Cereal with Milk and Toppings
You can count cereal with milk and nutritious toppings as a meal, even if you eat it for lunch or dinner when you're tight on time.
To include the majority of food groups in your meal, choose whole-grain (low-sugar) cereal and top it with protein-enriched milk, nuts or seeds, and fruit!
Drink vegetable juice with the cereal if you'd like to get in an extra serving of veggies.
Whole-Grain Couscous Bowls
Whole-grain couscous is a natural whole grain that often takes just 5-10 minutes to prepare.
Make your couscous according to package instructions (boil water, add olive oil and seasonings, and stir in the couscous).
Add in rotisserie chicken, canned chicken, eggs, tofu, or other protein-rich foods plus veggies!
*Please know that weight loss results & health changes/improvements vary from individual to individual; you may not achieve similar results. Always consult with your doctor before making health decisions. This is not medical advice – simply very well-researched info on healthy frozen meals.