St. Patrick's Day party ideas don't have to involve drinking green beer or other unhealthy behaviors.
You can choose fun activities that are wholesome and healthy!
Steer clear of the heavy foods and drinking games this season in favor of family-friendly fun activities and nutritious foods and drinks!
For more ideas of ways to get fit, stay healthy, adopt nutritious eating habits, or lose weight, turn to the Fit Mother Project!
It's a healthy living program designed for busy moms, especially those over 40.
When you join the Fit Mother Project community, you receive custom meal plans, fat-burning workouts, recipes, social support from other fit moms, online health coaching from medical experts, weekly newsletters, and more!
In addition to finding the best St. Patrick's Day party ideas this year, try a Fit Mother Project free meal plan and workout to begin or continue on your health journey today!
Find out if drinking alcohol and losing weight can be done at the same time!
Our 20 Favorite St. Patrick's Day Party Ideas
Dance to Irish-Themed Music
Make an Irish-themed music playlist as a fun St. Patrick's Day party idea.
Gather your family and friends together and sing or dance to your favorite tunes.
Loved ones of all ages will thoroughly enjoy this memorable St. Patty's Day tradition!
Prepare Green Protein Shakes
There are many ways you can create green protein shakes as a festive St. Patty's Day treat for family members of all ages.
Consider the flavorful, nutrient-dense recipes below!
Chocolate Banana Spinach Protein Shake
This nutritious chocolate banana spinach protein shake recipe is just one example of a delicious, healthy green drink you could serve as a St. Patrick's Day party idea!
Ingredients
1/2 banana
3/4 cup of milk or plant milk
2 big handfuls of spinach
1/4 cup of rolled oats
1/2 scoop of chocolate protein powder
1 tablespoon of flax seeds
Low-sugar granola or nuts as toppings
Instructions
Blend all of the ingredients together in a blender (except for the toppings) until smooth.
Top your protein shake with granola and nuts if you'd like.
Serve and enjoy!
Servings: 1
Banana Kiwi Protein Shake
Another sweet-tasting green protein drink that your friends and family will adore is this banana kiwi protein shake that's packed with nutrients!
Ingredients
3/4 cup of plain Greek yogurt
1 kiwi fruit, peeled and sliced
1/2 large banana, frozen
1 scoop of vanilla protein powder
1 teaspoon of Stevia
Instructions
Blend all of the ingredients together in a blender until smooth.
Serve and enjoy!
Servings: 1
Make a St. Patty's Day Scavenger Hunt
If you're looking for St. Patrick's Day party ideas for kids (or adults who are kids at heart), consider creating a St. Patty's Day-themed scavenger hunt.
Make clues that lead to other clues and finally a prize at the end as a pot of gold, fun toys for kids, money, or St. Patty's Day-themed healthy treats!
Prepare Green or Irish-Themed Meals and Snacks
There are so many green or Irish-themed foods and drinks you can choose from when preparing for your next St. Patrick's Day party!
Consider serving fresh sliced green vegetables (green peppers, broccoli, cucumbers, pea pods, etc.) dipped in green hummus.
Prepare green fruit kabobs (grapes, kiwi fruit, honeydew melon, pears, green apples, etc.) dipped in Greek yogurt.
Homemade green popsicles made with kiwi fruit (leave out the added sugar) is another tasty, festive, option!
Consider serving green pistachios, guacamole, or shamrock-shaped sandwiches, shamrock-shaped cheese, or cucumbers (use shamrock-shaped cookie cutters).
You might serve beef and cabbage soup, yogurt parfaits topped with green fruits, pea soup, or a crockpot corned beef and cabbage recipe, as well as Irish potato pancakes or other Irish-themed recipes to get in the St. Patrick's Day spirit!
Create St. Patrick's Day Crafts
The possibilities are endless when it comes to St. Patrick's Day party ideas that include crafts.
You might paint on canvases or pots, have your kids make painted handprints, or simply encourage your kids to get creative and make shamrock art out of craft supplies you have at the house.
You might paint mason jars and add shamrocks to them, make friendship or beaded bracelets, or make St. Patrick's Day wreaths.
Other crafting ideas include scrapbooking, creating St. Patty's-themed picture frames, stenciling, trying green string art, or decorating pots and placing soil and green plants in them!
Make Green Jewelry
Making green jewelry as a St. Patrick's Day party idea is the perfect fun activity for friends and family this season.
Choose beaded jewelry, friendship bracelets, or professional jewelry-making kits to create your own custom-made St. Patty's Day-themed jewelry.
Doing so gives party guests lasting memories and fun party favors!
Have a Green and Gold Dress Code
When hosting your next St. Patrick's Day party, send out invitations that specify what your dress code is.
Encourage your guests to wear green and gold or establish another St. Patty's Day dress code of your choice. doing so makes your party more festive and provides the perfect opportunity for memorable party photos!
When your guests arrive, you might pass out hats, beads, St. Patty's Day pins, leis, green party glasses, or other festive accessories to accent your green and gold-themed dress code.
Create Green Slime for Kids
Many children, and even many adults, enjoy making and playing with slime.
The following green slime recipe makes a fun St. Patrick's Day party idea that your entire family can enjoy together!
Ingredients
Green Elmer's glue
Borax
2 mixing bowls
Instructions
Mix together 1/2 cup of green Elmer's glue with 1/3 cup warm water. Mix these ingredients together thoroughly and set them aside.
In another bowl, mix together 2 teaspoons Borax and 3/4 cup of warm water. Stir the mixture well and add it to the first mixture.
Knead the slime with your hands for about 2-3 minutes. Add extra water if needed and continue to knead the slime until it reaches a desirable consistency.
Enjoy playing with your new green slime!
You might choose this slime recipe as an activity to do outdoors, as it can get messy!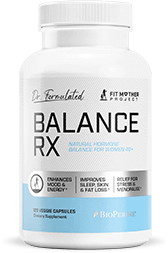 The Natural Hormone Balancer Busy Women 40+ Are Using For Improved Mood, Sleep, Skin, Stress & Easier Weight Loss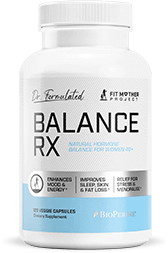 At around 40, most women's hormone levels begin a "rollercoaster' ride, which eventually culminates in menopause. You feel tired all the time. It's hard to lose weight. Your body doesn't respond to diet and exercise like it used to. But now, it doesn't have to be that way for you…
Make Shamrock Bath Bombs
During Your Next St. Patty's Day party, have your guests create and take home these fun shamrock bath bombs!
Use the following recipe or create your own.
Ingredients
1 1/2 cups of baking soda
1 cup of citric acid
1/2 cup of cornstarch
1/4 cup of goat's milk powder
1/4 cup of coconut oil
1 tablespoon of polysorbate 80
15 drops of rosemary essential oil
15 drops of eucalyptus essential oil
Dark green mica powder
Light green mica powder
Pretend gold coins
Shamrock molds
Spray bottle filled with rubbing alcohol
1 large mixing bowl
2 small bowls
1 microwave-safe bowl
Set of disposable gloves
Instructions
Mix the dry ingredients together (baking soda, citric acid, cornstarch, and goat's milk powder) in a large bowl. Stir the mixture until well-combined.
In a microwave-safe bowl, melt the coconut oil in 15-second intervals to prevent it from overheating. Add the polysorbate 80 and essential oils and mix well.
Add the wet ingredients to the dry ingredients and mix them together to break down the clumps (your mixture should be the consistency of wet sand).
Split the mixture into two bowls, placing 3/4 of the mixture in one bowl and 1/4 of the mixture in another bowl.
Add 1 tablespoon of light green mica to the bowl with 3/4 of the mixture and 1 tablespoon of dark green mica to the bowl with 1/4 of the mixture.
Put on disposable gloves and mix well using your hands.
Using a spoon, add the darker mixture to the middle of your molds and press down firmly. Fill the molds halfway with the light-colored mixture and place gold coins in the center of them.
Fill the mold the rest of the way to the top and press down firmly.
Wait 48 hours for the mixture in the molds to dry.
When the shamrocks are completely dry, turn over the molds on a plate and gently tap to release the bath bombs from the molds.
Enjoy the bath bombs right away or store them in air-tight containers (or air-tight wrappings) to protect the bombs from moisture in the air.
Enjoy using them during your next relaxing bath!
Watch Irish-Themed Movies
If you're in the mood for watching movies as a fun St. Patrick's Day party idea, consider a list of Irish-themed movies to stay in a festive mindset!
Choose movies that are age-appropriate for everyone in your family and enjoy quality time together relaxing!
Give Party Guests Green Manis and Pedis
Set up an at-home pedicure and manicure party and paint your nails green this St. Patty's Day green!
Choose a variety of shades of green, gold, and white.
Purchase nail stencils or stickers to place over the top of your base color and enjoy your new nails!
Get Green Decorations
When planning St. Patrick's Day party ideas, don't forget about the green decorations!
Choose green candles, green flowers in vases, green balloons, or Irish-themed tablecloths and centerpieces.
The possibilities are endless. Have fun decorating and recruit other family members to help you!
Sing Irish Karaoke Songs
After choosing an Irish-themed music playlist, consider getting a karaoke machine for sing-a-longs with friends and family this St. Patrick's Day.
Have the words to each song available for party guests to look at.
The memories you'll make singing together will last a lifetime!
Play St. Patrick's Day Bingo
If you don't have St. Patty's Day bingo cards, look to purchase some as your next St. Patrick's Day party idea.
You could also make your own homemade Irish-themed Bingo cards to enjoy this fun party idea with family and friends.
Have prizes available for Bingo winners!
Do Irish-Themed Jigsaw Puzzles
If you can't find a St. Patty's Day or Irish-themed jigsaw puzzle, create your own by coloring a blank jigsaw puzzle green.
Add shamrocks, leprechauns, or other St. Patty's Day items when creating your puzzle and set it out for party guests to complete!
You might also let your guests create their own puzzles (provide blank jigsaw puzzles for them) as a fun craft idea that they can take home with them.
Play St. Patty's Day Bean Bag Toss Games
While you can always purchase St. Patrick's Day bean bag toss games, you might choose to decorate bean bag toss games you already have at home with shamrocks, leprechauns, or anything green and gold.
Get family and friends together for a bean bag toss tournament at your next St. Patty's Day party!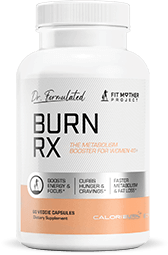 Meet Burn RX. The Safe & Effective Metabolism Booster To Help You See Faster Results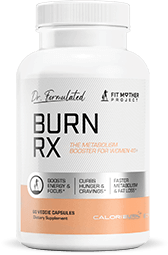 Burn RX is for women who are working on losing weight and want to see faster and easier results from their eating & exercise efforts. It helps your body burn more fat before, during, and after your workouts, which will improve your body composition while boosting your energy + metabolism.
Get a Green Kids' Bouncy House
If the weather cooperates and you have younger kids, a green bouncy house is one of the best St. Patrick's Day party ideas!
Let the kids jump and burn off some much-needed energy.
If you already have an outdoor trampoline, use that instead to save money!
Simply decorate the trampoline, or the net around it, with green and gold St. Patty's Day accents.
Play Irish-Themed Charades
Playing charades with your loved ones is more fun than you might think and it's a perfect St. Patrick's Day party idea for guests of all ages.
Get some index cards and write down a list of Irish-themed things, places, or people to act out and enjoy the game!
It doesn't have to be Irish-themed, simply choose fun categories and act away!
Try St. Patty's Day Pictionary
St. Patrick's Day Pictionary is the perfect party idea for many reasons.
It's a simple game that's fun, easy to prepare, and will create memories that last a lifetime.
Get an easel or a large marker board and come up with easy-to-draw St. Patty's Day items for the game.
Enjoy watching your guests have loads of fun!
Get and Fill St. Patrick's Day Pinatas
If you have kids at your St. Patty's Day party, consider getting green or Irish-themed pinatas as a fun-filled St. Patrick's Day party idea this year!
Find or make your own festive pinatas, hang them up, and have party guests use a bat or a stick to break the pinatas open and collect prizes inside.
Instead of candy, fill St. Patty's Day pinatas with stickers, small toys, crayons, bracelets, or individually packaged healthy snacks.
*Please know that weight loss results & health changes/improvements vary from individual to individual; you may not achieve similar results. Always consult with your doctor before making health decisions. This is not medical advice – simply very well-researched info on St. Patrick's Day party ideas.