If you want to reach your health and fitness goals, then tracking weight loss is a must. But that doesn't just mean looking at the numbers on the scale!
It's easy to say that you want to lose weight, but making a true commitment means staying accountable to your goals and monitoring your achievements along the path to fitness.
If you want to lose weight, you need to weigh yourself daily.
This may go against everything you have heard, since your weight will fluctuate even if you are making progress.
The goal here is not to become obsessed with the finite number on the scale, but instead to track your weight loss trends and look at non-scale victories (NSVs).
You don't lose weight every day. Gain a few, lose a few. The net trend is a downward trajectory. Check-in every day at the same time to get feedback to response and trends over time
As with any goal, what you monitor is what actually improves. This goes for weight loss as well.
However, tracking your weight loss goes beyond just the number on the scale!
Once you get closer to your goal weight, your weight loss will slow. This is where you can look for other cues that go beyond the scale.
You can still monitor your weight daily to ensure that your weight isn't creeping back up and that you are maintaining your goal weight.
But again, you don't need to get tied up in the numbers once you reach your goal. This is where you can find new ways to track daily progress.
Here's the truth about tracking weight loss and how to embrace non-scale victories!
You don't have to starve yourself to reach and maintain a healthy weight! It's time to start rethinking dieting. Here's how!
Non-Scale Victories (NSVs)
Tracking weight loss on the scale is helpful for obvious reasons.
But there are a number of non-scale victories that will keep you motivated and accountable to your fit lifestyle.
Performance
Performance victories are excellent ways to give you feedback about your health gains.
These will be based on your specific fitness goals.
For example, you can keep track of how much weight you are lifting in your workouts.
You should see that you are lifting heavier weights or able to do more reps during your strength training sessions as your fitness progresses.
If you love doing high-intensity interval training, track your heart rate after each workout.
As your aerobic endurance improves, your resting heart rate will start to decrease.
You will also notice that you can go longer in your workouts before reaching your max heart rate.
Runners can track their times for specific race distances.
Seeing improvements in your pace is another non-scale victory that demonstrates your fitness gains.
Body Composition
A healthy physique goes beyond just your weight.
Your lean body mass and fat mass are important markers of how fit you actually are.
This can be tracked by monitoring your body fat percentage.
Research has found that higher levels of body fat also have a stronger association with cardiovascular disease risk and mortality when compared to BMI.
A study from European Heart Journal found that even individuals with a normal weight (as reported by BMI) still had a high prevalence of cardiometabolic abnormalities, metabolic syndrome, and cardiovascular risk factors if they had high amounts of body fat.
This shows that maintaining a healthy body fat percentage is just as important, if not more so, than simply a healthy body weight.
There are a number of ways to measure body fat percentage.
Many gyms have special bioelectric impedance scales that can give an estimate of your body fat percentage. These can also be bought for home use as well.
If you want to get really accurate, you can have a DEXA scan done. This is important for women anyway since it measures bone mineral density.
But in addition to that, DEXA scans give you a percentage for your whole body composition, including your body fat and lean muscle mass.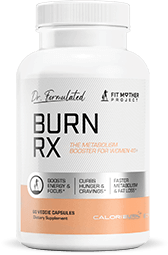 Meet Burn RX. The Safe & Effective Metabolism Booster To Help You See Faster Results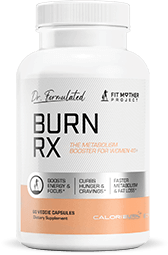 Burn RX is for women who are working on losing weight and want to see faster and easier results from their eating & exercise efforts. It helps your body burn more fat before, during, and after your workouts, which will improve your body composition while boosting your energy + metabolism.
How Your Clothes Fit
Another easy way to see how your health is improving other than just the number on the scale is by how your clothes fit.
While the scale may start to plateau as you reach your goal weight, you may notice that you are dropping pants sizes.
This is a crucial part of monitoring weight loss since abdominal fat is closely tied to cardiovascular disease.
In fact, waist to hip ratio is an indicator of obesity.
Studies have found that this ratio is a better marker for obesity than BMI alone.
Subjective Well-Being
As women lose weight and get into better shape, they also notice that they just feel better overall.
This subjective sense of well-being is a huge non-scale victory.
You may have more energy playing with your kids, or are able to do activities with them that had you feeling out of breath in the past.
Not only is this great for you, but also for your family as well.
Weight loss also leads to enhanced self-esteem.
Exercise leads to better health outcomes, including enhanced quality of life and improved mental health.
Plus having a fit and toned body helps improve your sense of well-being by feeling strong and healthy.
When women take charge of their fitness this helps improve self-esteem and enhances motivation to continue towards their fitness goals.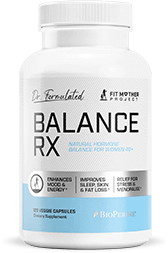 The Natural Hormone Balancer Busy Women 40+ Are Using For Improved Mood, Sleep, Skin, Stress & Easier Weight Loss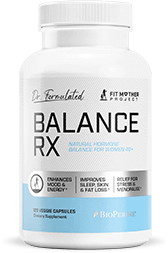 At around 40, most women's hormone levels begin a "rollercoaster' ride, which eventually culminates in menopause. You feel tired all the time. It's hard to lose weight. Your body doesn't respond to diet and exercise like it used to. But now, it doesn't have to be that way for you…
Health Metrics
Losing weight will also lead to improved blood pressure, lower cholesterol, and better blood sugar control.
Not only will these numbers improve, but as you lose weight you may even be able to come off of certain medications if you can manage these chronic conditions with a healthy lifestyle.
And that's a huge non-scale victory when it comes to weight loss.
Observations from Others
While we can't base our happiness on what other people think of us, outside observations about weight loss can be a big motivational boost.
When other people notice your improved physique, it helps reinforce that you are on the right track.
And they likely will notice more than just a drop in pounds.
Your improved self-esteem and sense of well-being will be obvious as well.
Tracking Weight Loss: From the Scale and Beyond
If you want to lose weight, you have to weigh yourself.
It sounds simple, but it can be hard sometimes when you get off track and your weight starts to creep up.
However, these are the most important moments because it gives you a chance to assess what you did and why you may be seeing a weight gain.
On the other hand, as you get closer to or actually reach your weight loss goal, you won't see a huge change in the number on the scale.
This is where keeping track of non-scale victories will help you continue to maintain your healthy lifestyle.
You may even want to keep a journal of these achievements to keep you motivated.
Writing down your non-scale victories is just as much of a way to track your weight loss journey as the number on the scale.
As you track your weight loss, the key is not to turn the scale into the enemy or become frustrated.
You should always be thinking of the big picture and a trend of weight loss over a longer period of time.
In the end, this is not about being on a "diet" or a quick weight loss fad.
This should be a fun and sustainable healthy lifestyle that will keep you fit and active not just for yourself, but for your children and family for years to come.
*Please know that weight loss results & health changes/improvements vary from individual to individual; you may not achieve similar results. Always consult with your doctor before making health decisions. This is not medical advice – simply very well-researched info on tracking weight loss.